Dishwashers gone bad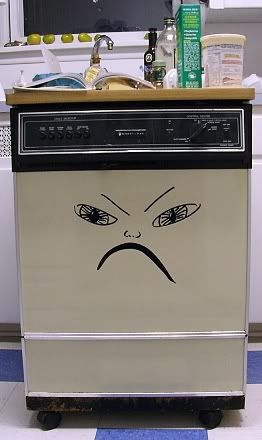 Sometimes, when dishwashers die, they go up in a puff of smoke. "Go up" being figurative; "puff of smoke" being, unfortunately, literal. The soul of this dishwasher, my dishwasher, is evidently in Hell now, should there be such a place.
A closeup of the face, for posterity's sake.