Mike Wazowski
Here
is the real Mike Wazowski. However, not too far from where I live, another Mike Wazowski made an appearance this weekend.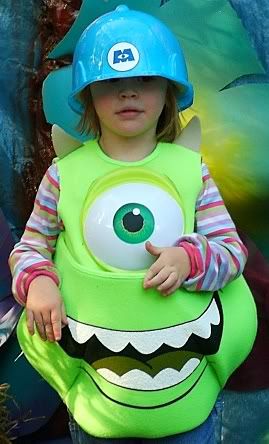 Ours was the only Mike Wazowski we saw at the trick-or-treating event. Brooke and I did see a small
Sully
, but he and Mike never did get together.
Mike just mostly hung out with Mom.